This is it. Tomorrow is the big day. If I pass all the three exams I have sat so far, and the exam I will sit tomorrow, I will never sit an exam ever again! Hopefully - and I sure hope so - I will have passed every exam, and therefore tomorrow will be my last exam.
I am exhausted. I really am tired and have grown old and weary on the last few weeks.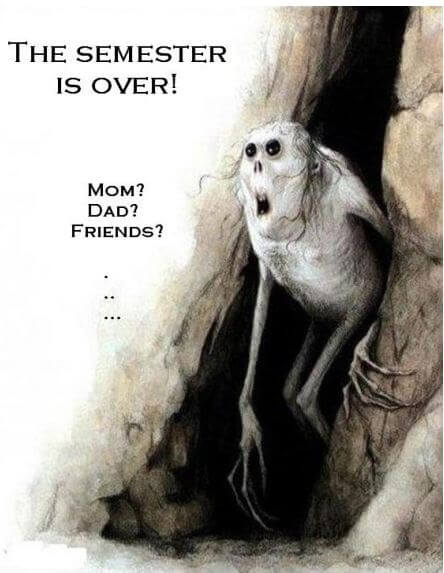 As I brush my teeth before going to bed, I've been looking in the mirror and asking: Why did you do this to yourself? Why did you choose to take level 11 (maximum) courses with the 'high demand' option checked?
Anyway, tomorrow is going to be an exciting day. And not only because it will be my last exam, no. Something else will take place. I've been waitiNg for it like a little kid wAits to open its firSt PlayStation or Xbox that has been lying under the ChristmAs tree since the beginning of December.
I just hope that everything goes well because my expectations are very very high. And at this point, if someone were to change its mind, I would get very disappointed, and the previous paragraph would be just a build up for an utter fail…
We shall see!